Photographing Love Is What Makes My Heart Beat Hardest
First off, I never want to just be a photographer sitting in the background. That's not my style. I want to know you and learn your story. During your wedding I'll be beside you for hours, I'll help bustle your dress, pick salad greens out of your teeth, and tape your top in place so you don't have a nip slip in front of grandpa. I'll be there for all of it!
I'm so invested in my clients, even from the first moment of contact. I'm a text or phone call away and I'm always happy to have a hand in the planning. From what time to schedule hair and makeup to the the color pallet for the florals, I'm here for you and won't stop showing up until I've delivered your final gallery. Even then it might be hard to get rid of me.
Life is a beautiful, burning thing and photographs are what we have to show for it. Tangibles of what makes us human. I want your wedding to be for you because at the end of the day, what really matters, is that you come out of it loving each other more, with your memories perfectly preserved - full of tears, drunken kisses and the one you love most.
Engagement
Recently engaged? Let's capture your excitement and love for one another. Let's have fun with it! It will basically be like a really fun date with your favorite third wheel! Wan't to bring a bottle of champaign or go on a hike? I'm here for all of it!
+ 1 hr
+ 1-2 outfits
+ 200 off any wedding package
Starting at 700
Proposal
Want to pop the question to your special someone? You bring the ring and I'll bring the bubbly! We can come up with the perfect plan and location to create the best surprise. I can hide in the bushes or we can add a proposal to any other type of session. Whatever you're dreaming up, we can make it happen!
+ approximately 1 hr
+ bottle of champaign included
+ 200 off any wedding package
Starting at 800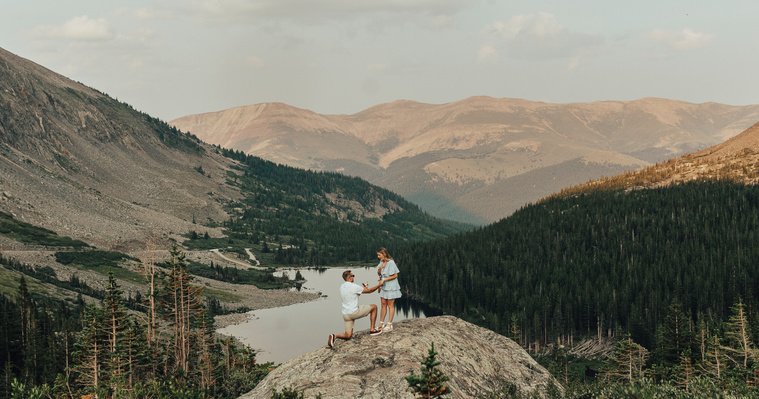 Elopement
Want to break tradition and do your own thing? Hell yeah, make it about you two! Self solemnize on a mountain top, run away to an island to seal the deal, or go to a cabin in the woods to promise yourselves to one another. I'm here for it and am happy to help you plan the details!
+ approximately 2.5 hr
+ true elopement - no guests
+ travel costs not included
Starting at 2500
Adventure Elopement
Want to run away to a mountain top to say your vows as the sun comes up? I'm talking about meeting at the trailhead at 4am with headlamps, wear hiking boots and leggings under your dress and have a "Just Married!" sign hanging from your backpack on the way down. I will plan, organize and scout the best locations for your perfect mountain elopement!
+ approximately 3 hr
+ planning/location scouting
+ coverage begins at trailhead
+ travel costs not included
Starting at 3500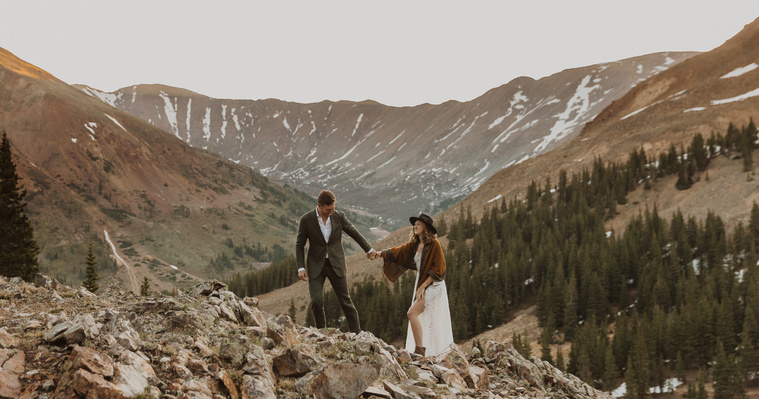 A Little Love
Are you having an intimate wedding with your closest people and an informal reception? This package typically covers the important parts of the day with about an hour of getting ready to the first dance. If you'd like a little more reception coverage, check out the next package.
+ approximately 4 hr
+ add on hours available
+ travel costs not included
Starting at 4000
A Lotta Love
Whether you are having a barn wedding, an intimate ceremony and a big party or saying your vows at the top of a mountain. It will be perfect and beautiful and I'm here for all of it! This covers most of the day and into reception.
+ approximately 6 hr
+ add on hrs available
+ travel costs not included
Starting at 5500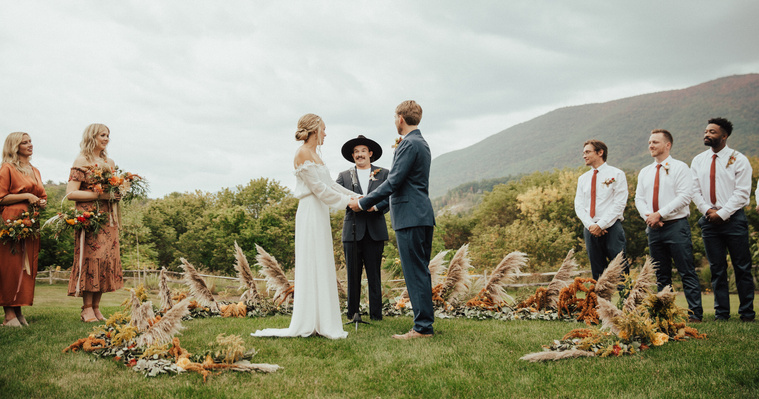 The Whole Enchilada
The title says it all! This package covers basically anything you could ever think of and then some. It covers all of hair/makeup, through to the last song at the reception. Tell your friends to bring their best dance moves because I'll be there to capture all of them!
+ approximately 8 hr
+ add on hours available
+ engagement session included
+ travel costs not included
Starting at 8000